Germandachs Nella Bella (Miniature Dachshund)
VDH/DTK-No.: 11Z0105K/Zw – DTK-pedigree
Breeder: Jürgen Kutzelmann, 14929 Treuenbrietzen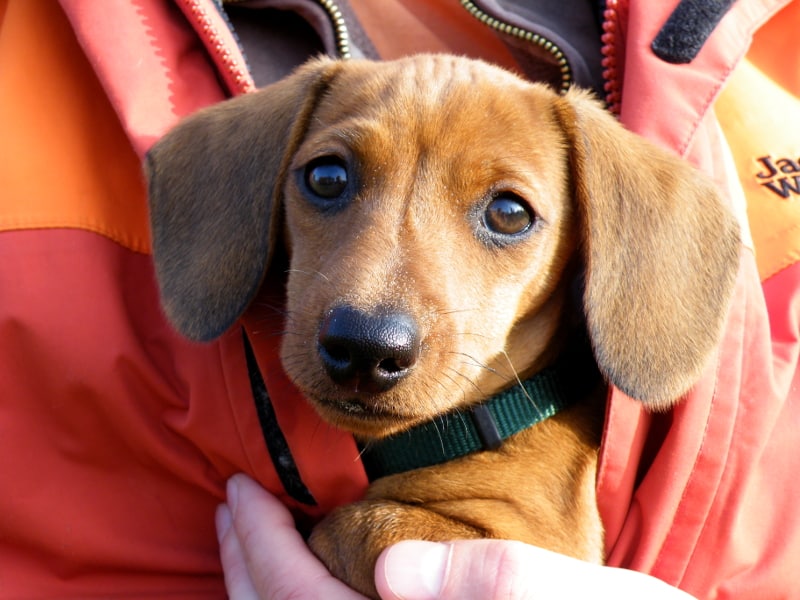 Germandachs Nella Bella, born on August 17, 2011 was bred by our friend Jürgen Kutzelmann in Treuenbrietzen. She represents the slight type of miniature dachshunds with her 4.6 kg at 34 cm chest circumference and captivates with its ideal coat in almost pure red, her energy and her hunting enthusiasm. She likes trace as well as working beneath the earth. A dachshund bitch as it should be.
She is the intrepid secret ruler in the pack. Whether at the world winner exhibition in Salzburg, the Bundessiegerausstellung or elsewhere, she has always achieved an "excellent" in her class. However, she did not have a great show career. For the top positions she always seemed too light and youthful, as we quickly discovered. To do the tour around all kinds of exhibitions in order to get a champion title somehow, seemed little desirable to us.
Nella therefore enjoys the privilege not to visit dog shows but to watching people, preferably in the sun, house and yard and to concentrate on her breeding.
Gallery