Botzensteiners Freudenfeuer
Date of Birth: Juli 3rd, 2021
VDH/DTK-No.: 21T0649K – DTK-Pedigree [PDF]
Breeders: ZG Hanns-Joachim Botz and Jochen Steinert, 16359 Biesenthhal, Germany
Names are just smoke and mirrors, they say. This is not the case with our " Freudenfeuer" (bonfire). Here, the name tells the story.
The extremely elegant, purebred smooth-haired daughter of Chopin vom Rehsprung and Botzensteiners Henny could not have been named better. Always full of energy and zest for action, attentive, fast-paced and equipped with a remarkable jumping talent, she is just as passionate about being outdoors as she is about cuddling on the sofa in the evening.
The medium-framed black dappled female captivates with her sporty-feminine type with a finely cut bitch's head, which is adorned with a wonderfully clear marking and an excellent coat, especially on the legs and belly. The whole is completed by a strong gait and an exemplary ground distance, which allows her to move confidently and without bouncing even in somewhat higher vegetation, preferably to look for feathered game.
She has proven her suitability for breeding by passing the companion dog test 1, which of course was awarded the first prize, and she has passed the test with an "excellent" score.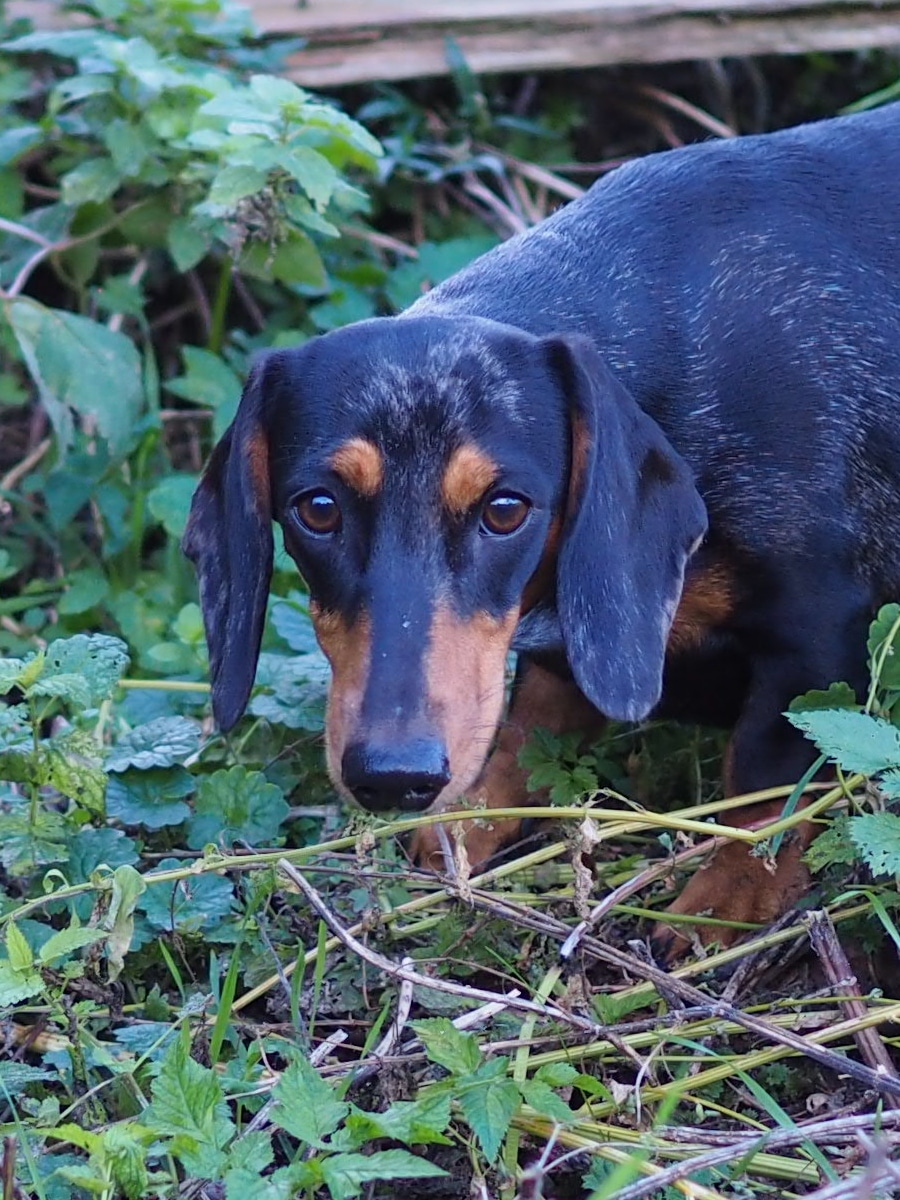 ---
You might also be interested in