Botzensteiners Chlodwig (Miniature Dachshund)
Klubjugendsieger 2015, Landessieger 2017
VDH/DTK No.: 14Z0115K/Zw – DTK-pedigree
Breeders: Hanns-Joachim Botz and Jochen Steinert, 16359 Biesenthal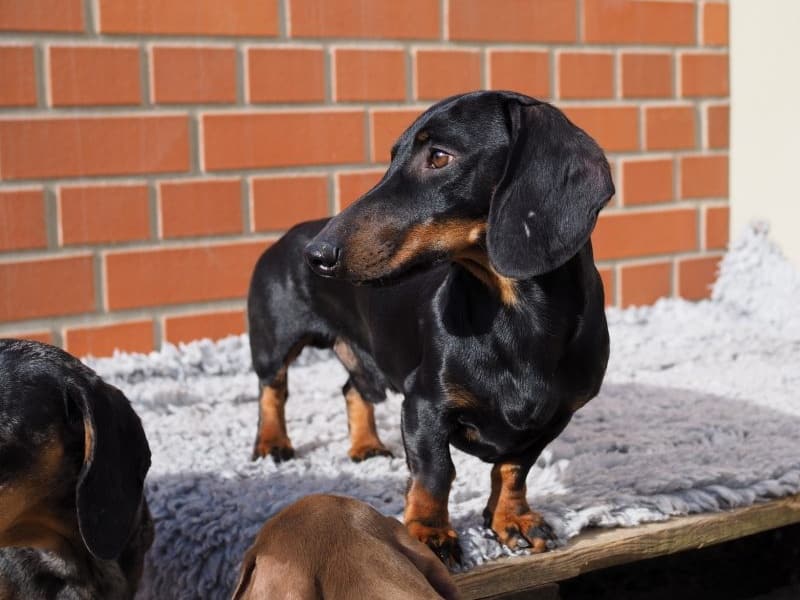 There are miniature dachshunds where opinions tend to differ sharply. Chlodwig is one of those. His "shortcoming" is in the eyes of some dachshund enthusiasts the absence of something, that is often called a delightful "Kleinteckelköpfchens" in judge reports.
Gallery