Botzensteiners Edith (Miniature Dachshund)
Date of Birth: November 6th, 2015
homozygous smooth-haired
carries brown
homozygous free of Griscelli type 1 dog analogue
Eye examination without any findings
VDH/DTK-No.: 15Z0160K – DTK-Pedigree [PDF]
Breeders: ZG Hanns-Joachim Botz and Jochen Steinert, 16359 Biesenthal
"Our" Edith…. A daughter of the unfortunately too early injured Multichampion Engels Tango, who is still looking for his equal, and Germandachs Nella Bella. Here two offsprings of the kennels that have determined dachshund breeding not only in Germany in the last decades have come together.
Since Edith saw the light of day on 05 November 2015, she has been entertaining us with her friendly yet confident nature. She is always available for any kind of activity and compared to her mother, who likes to stick her head under the covers when the temperature is below 20 degrees, she is weatherproof. Of course she also prefers sunshine and after days of rain she gets very long legs when it goes over soggy ground to the run, but whether it's raining or snowing, storming or lightning… Edith is there when the chance for amusement exists!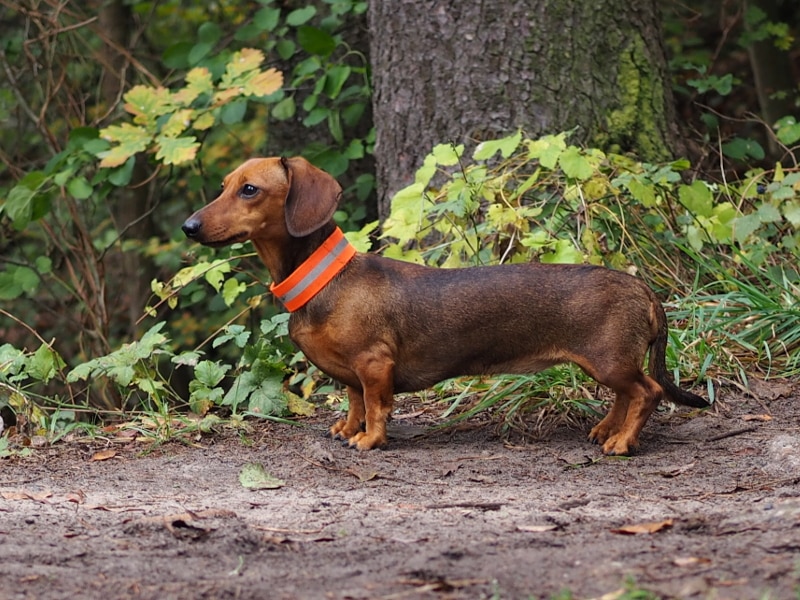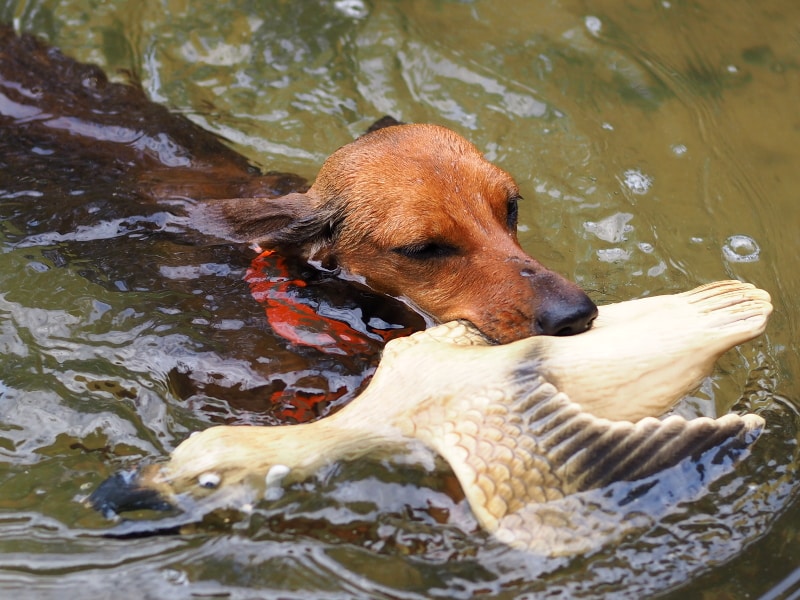 Edith is water-loving, shot-proof and fetch-joyful. She likes to observe the hustle and bustle of the pack with some distance and is anxious to keep her rank. This is probably inevitable when the head with its long muzzle is exceptionally pretty, but also peculiar.
Gallery
---
You might also be interested in