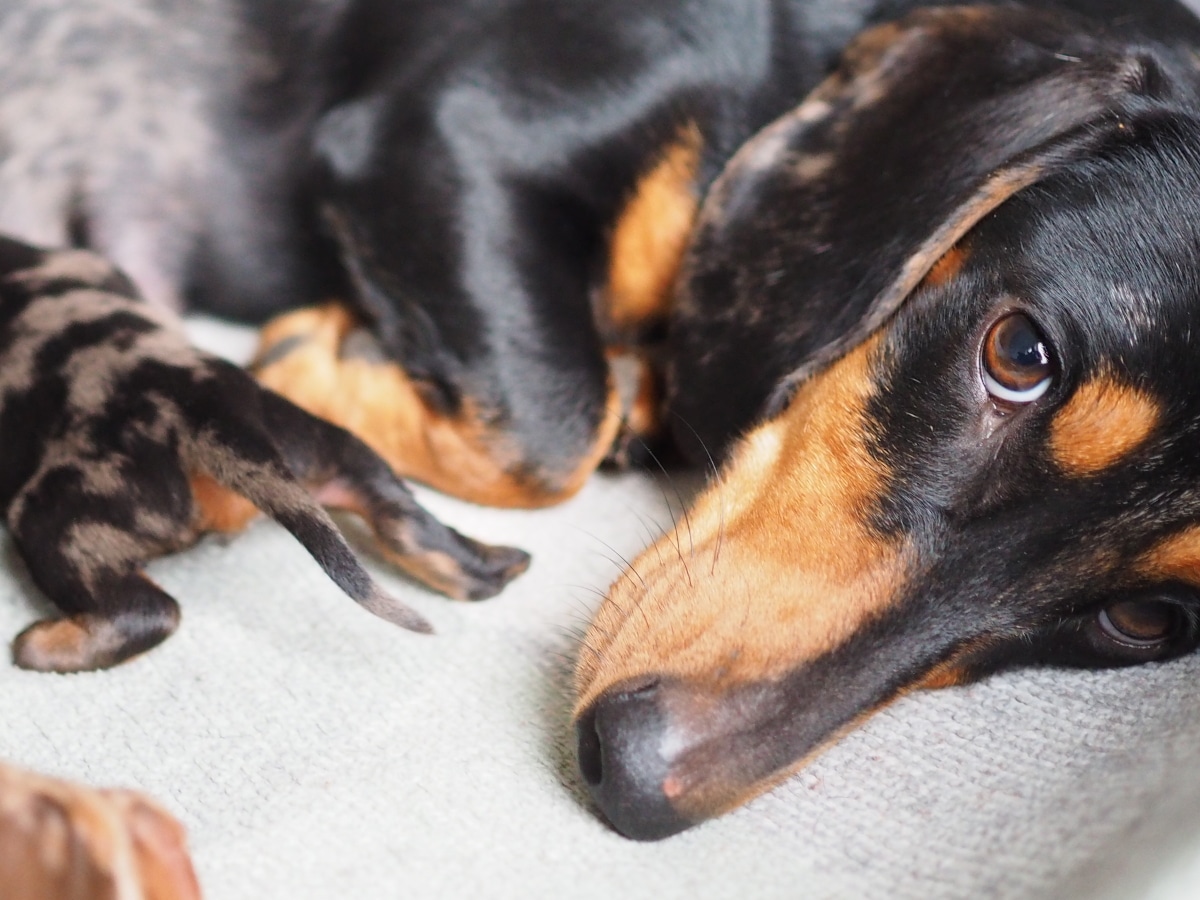 Puppies of Freudenfeuer
God has placed the mating act before the litter. You can't have one without the other. Meditating in this way, I found myself lying on the cold ground in the garden at the end of November to assist our Dusty and his Freudenfeuer in the aftermath.
Young Male Hotzenplotz
Yes, yes… the colour is secondary, at best, so they say and so it is. And yet… if you mate red and black, there's still my little man sitting there in my ear at the whelping box, whispering with every heavily spotted puppy "It's alright; but pure black would be nicer". I'm not proud of that, but that's the way it is.
Senior Woman Honey
We owe many healthy excellent dogs to our dear friend Brigitte Engel and her passion for the dachshund, which she lived with skin and hair for almost 40 years, and the enormous work she did with it. Her always good advice, her loving support and especially her encouragement led to the foundation of the DTK-Kennel "Botzensteiners".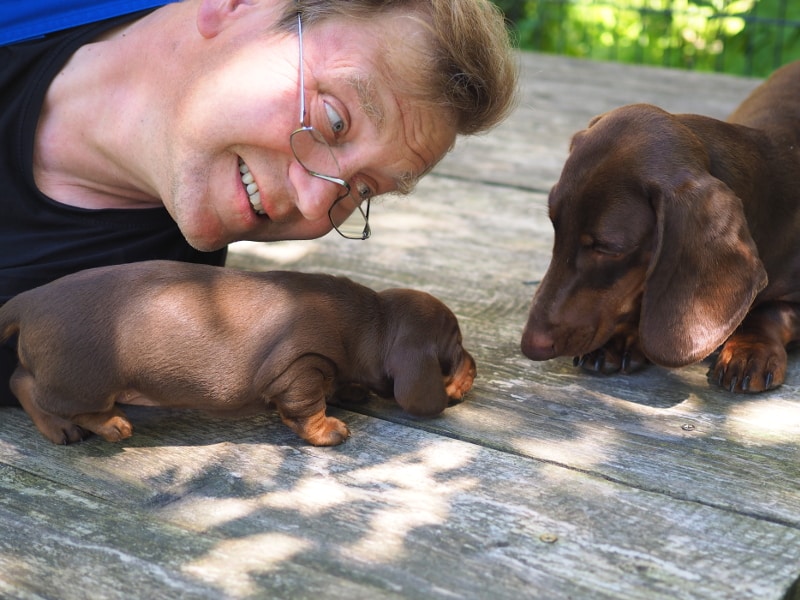 About Us
Although we grew up with dogs and especially dachshunds in the family from an early age, the first years in Berlin remained dog-free and then … everything happened very quickly. After a holiday care, we realized that it was rather empty on the sofa and too quiet in the flat. A few days later we already had a dachshund puppy from the dissidence in our laps, who since then has attracted astonished to suspicious glances at every show he accompanies us to. Not beautiful, but rare is his motto.
A few weeks later, the first "real" smooth-haired dachshund, Engels Tango, soon called "Bruno", joined us and we were able to lead him to a number of titles and championships. Bruno was a stroke of luck in every respect, not least because he was the reason for our acquaintance and one may say friendship with his breeder, Brigitte Engel in Wermelskirchen. Unfortunately, both Brigitte and Bruno left us far too early and if there is a breeders heaven, then both are now sitting under the rainbow on the meadow and let the sun shine in their faces.
Certainly, there are many dear people who help us with their advice and sometimes with energetic support, and from whom we still learn a lot. We are indebted to all of you, but especially to Brigitte Engel, whose exceptional experience and excellent breeding performance have always allowed us to profit to a very special degree.
Our goal is not to produce puppies. We want to do our utmost to contribute to the preservation and further development of the breed by breeding healthy, strong dogs with a good temperament. Our dachshunds should be able to fulfill their traditional, albeit increasingly rare, hunting use or their nowadays main tasks as loyal family dogs.
We breed for joy,
but not for fun.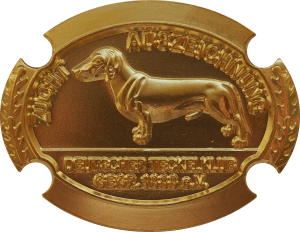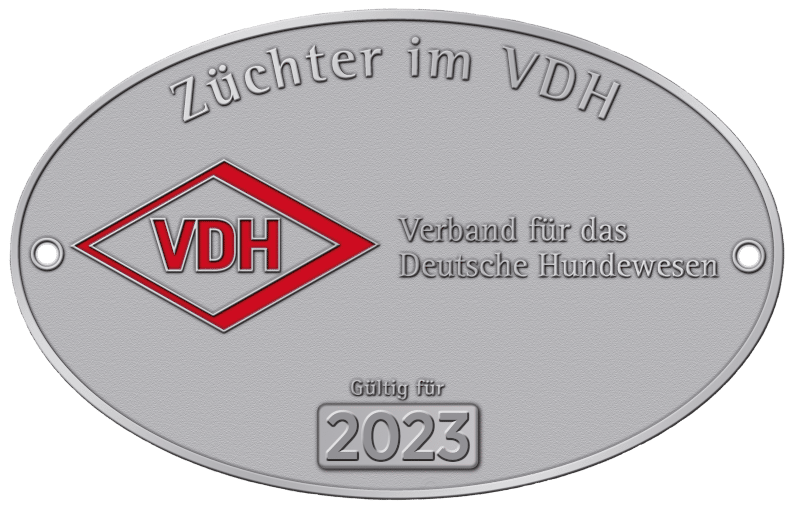 Reviews and Ratings on Google Maps
"Herr Botz und Herr Steinert are wonderful breeders of their Kurzhaardackel. They are caring, friendly and professional breeders who really care for their dogs and which homes their puppies go to."