Botzensteiners Enzo (Miniature Dachshund)
Date of Birth: November 6th, 2015
homozygous smooth-haired
homozygous free of Griscelli type 1 dog analogue
VDH/DTK-No.: 15Z0159K – DTK-Pedigree [PDF]
Breeders: Hanns-Joachim Botz and Jochen Steinert, 16359 Biesenthal
Botzensteiners Enzo is red-dappled. This is a very bad prerequisite for a show career, especially when he is first addressed as red and then has to be corrected. With good judges, however, he gets his "excellent" and deserves it.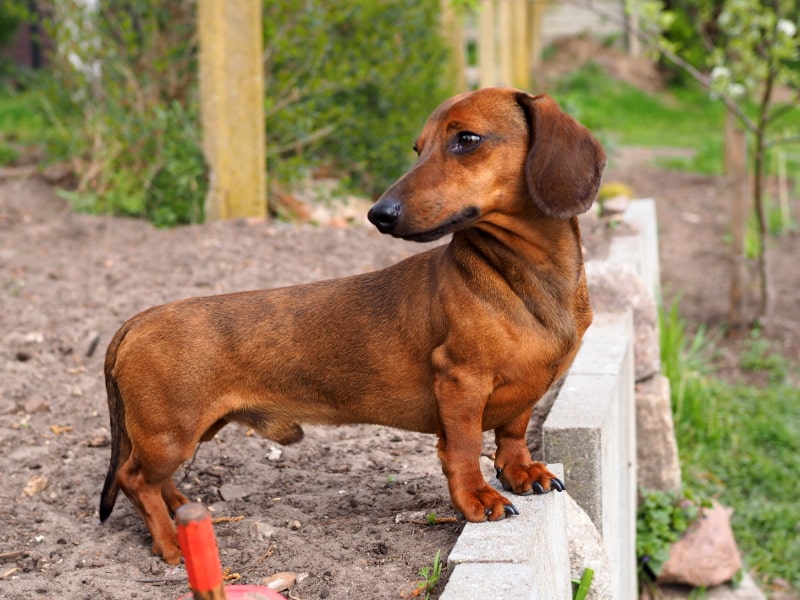 Enzo captivates with his aristocratic charisma. Some say, just as little wrong, that he comes across like Count Snot. He is a light, but not ground-hugging miniature dachshund who enjoys playing out his surprisingly high top speed and agility in free running. From his mother Germandach Nella Bella he got an elegant conformation and from his father Engels Tango the strength of bone. Both are combined in Enzo to a powerful and sporty thoroughbred. Enzo is very intelligent and always knows exactly what is going on. After passing his companion dog test, he is available as a stud dog and will only run occasionally at shows.
Gallery
---
You might also be interested in