Our black and tan miniature dachshund Botzensteiners Chlodwig, DTK club winner youth of the year 2015, has finally achieved his goal and was allowed to marry the red miniature bitch Germandachs Nella Bella, dam of our federal youth winner 2018 Botzensteiners Käthe. There was no need to persuade both of them; they looked in each others eyes and agreed.

Nella gave birth to her three puppies punctually, one male and two females, safe and sound. Since then, she is the sharpest watchdog in the world. Both lovingly and jealous she cares for her three little treasures. Nella has become very clairaudient to everything that happens beyond the door to her baby room and expects all bad things in this world.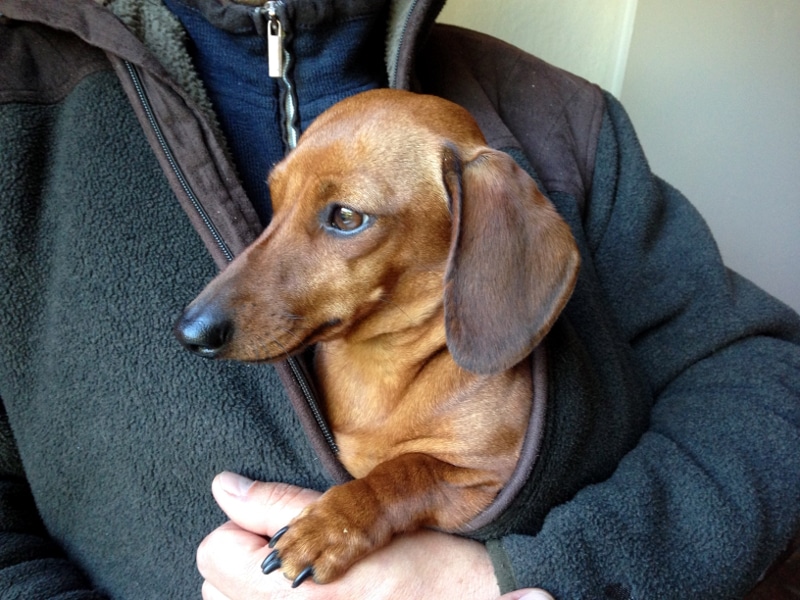 The three red puppies will pack their belongings at the end of march, ready to conquer their new domains. If you want to help them, feel free to contact us using our e-mail form or call us by phone on 0049 3337 3999058.