The story continues!
Our splendid offspring Botzensteiners Doctor Dust has become German Junior Champion DTK and has used the newly acquired dignity to impress "Engels Fiorenza", one of the last puppies of Brigitte Engel. She sadly left us too early after 40 years of extremely successful breeding.
Fiorenza gave in to the courtship and gave birth to three proper brown girls on the night of 26th to 27th of May. Despite her first birth, Fiorenza was wonderful and provided the three puppies with her own instinctive confidence. The mum is again cringe and enjoys the spacious garden with her husband, as far as her concern for the pretty girls does not call her back to the puppy room.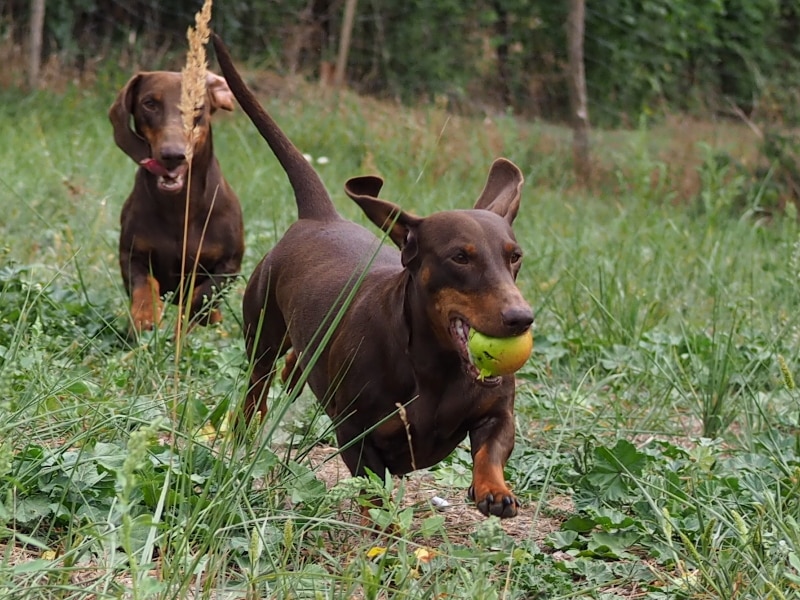 The stout girls, with all the cosiness, never miss a meal and are growing day by day; just as it should be at this age. The little family will spend a wonderful summer on the grass of the puppy run and let the sun shine on their bellies, catch flies and chase the sunspots on the grass. In the meantime all of them have moved in to their new owners.