Kennel: Botzensteiners (24QC)
Breeders: ZG Hanns-Joachim Botz and Jochen Steinert, 16359 Biesenthal
Sire: Haker iz Taksomanii, VDH/DTK-No. A17Z0002K/Zw
Dam: Botzensteiners Frollein, VDH/DTK-No. 14T0305K
Date of Birth: June 21st, 2021
Number of Puppies: 6 males
On June 21, Botzensteiners Frollein gave birth to puppies. We chose Haker iz Taksomanii as sire again, because this connection led to consistently successful puppies, including Botzensteiners Matilda (LJS 2019) and Botzensteiners Moneypenny, who was successful in Austria before Corona. Our anticipation was great.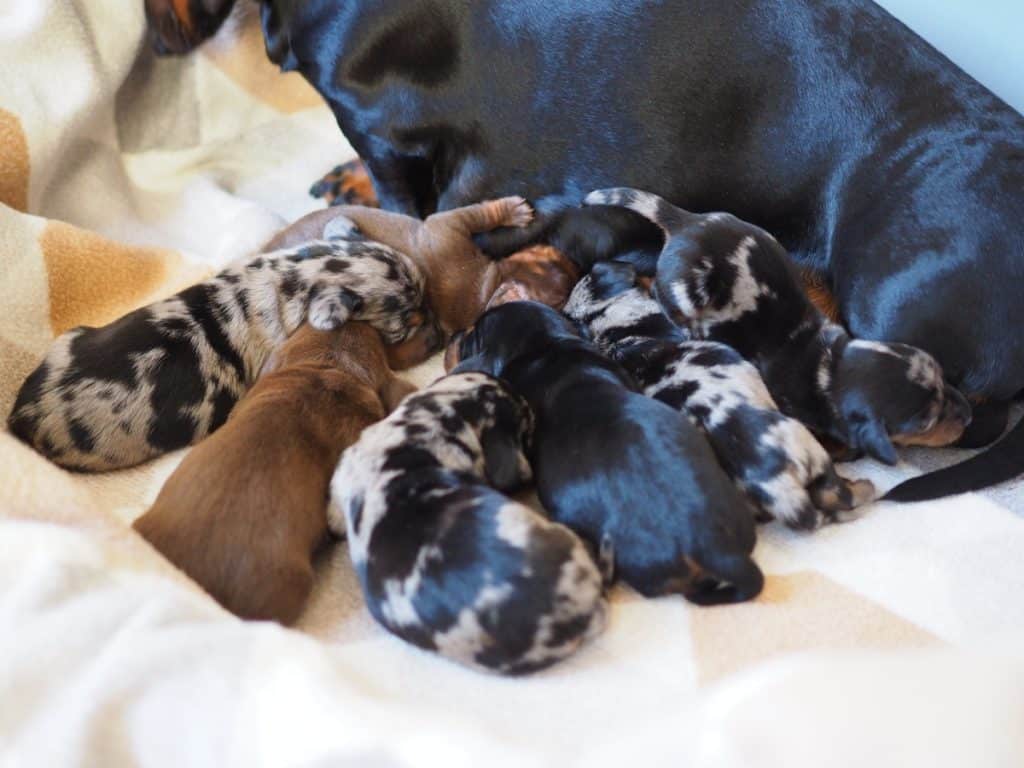 And actually seven male puppies tumbled out, making a colorful row. The "color" potential of this connection was almost fully exploited. Two brown, one black and tan and four black dappled miniature puppies. All of them are wonderful to look at charm bolts, which enjoy the summer to the best and make our hearts beat faster. We are particularly looking forward to "Botzensteiners Edler Roter Adler", which will definitely be retained by our "Teckelgruppe Raben Berlin-Brandenburg e.V.".
Related Posts