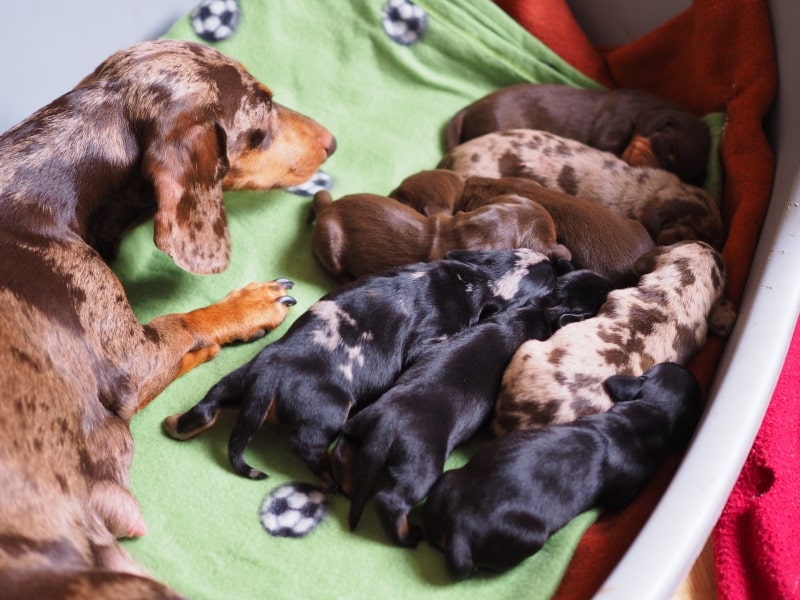 After mating with Big Bad Woof Empire of Glory FCI, again with the active support of his owner, Andrea Schosland, Lieselotte made good use of the gestation time and gave birth to eight nice puppies as if it was nothing.
Six fellows in brown, black and tan, black dappled and brown dappled, plus two girls colored brown and black and tan… there was nothing to be desired more except for a little rest now and then, maybe. That's what Lieselotte thought as well, and continued the family tradition of being loving as a kindergarten teacher and aloof as a primary school teacher.
Well, it didn't seem to harm the puppies to have been shown the cold shoulder once. All the more reason to take advantage of the unusual mild December weather and explore what there is to discover on the large meadow.